CPSC Says Almost 85,000 Children Are Unintentionally Poisoned Each Year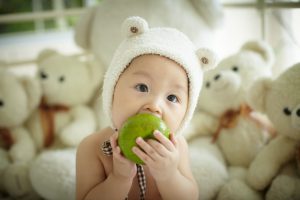 A recent study by the Consumer Product Safety Commission estimated that 85,000 children under the age of five are unintentionally poisoned every year. More than three-quarters of these poisonings occur in the home from common medications or cleaning products that are used in the home.
Most Common Products Responsible for Poisonings
The CPSC study identified the top ten products associated based on emergency room-treated unintentional pediatric poisonings:
Blood pressure medications
Acetaminophen
Anti-depressants
Bleach
Narcotic medications
Laundry packets
Ibuprofen
Unknown
Diphenhydramine
Sedatives and anti-anxiety medications
Poison Prevention Poisoning Act
In 1972, Congress passed the Poison Prevention Poisoning Act (PPPA). This legislation required that 30 categories of hazardous products be packaged in special packaging to prevent access by children. Child-resistant caps that are used on medicines and cleaning product bottles originated from this legislation. Before PPPA was implemented, child fatalities dropped to 32 a year from 216 from unintentional poisonings.
Newest Unintentional Poisoning Threat to Children
In the past year, the American Association of Poison Control Centers has received 1,500 reports of poisonings from hazardous liquid nicotine that is used in e-cigarettes. This liquid sold in a variety of flavors and in bright colors that are appealing to children. As a highly toxic substance, a small amount of liquid nicotine can cause death. President Obama signed the Child Nicotine Poisoning Prevention Act in February 2016 into law to require that liquid nicotine be sold in child-resistant containers. The Consumer Protection Agency is currently working toward enforcing this new law.
Legislators in Illinois have been proactive in urging the U.S. Food and Drug Administration to strengthen regulations on liquid nicotine, such as requiring warning labels and child-resistant packaging. Since January 2015, an amendment to the Illinois Poison Prevention Packaging Act by the state legislature requires special packaging with childproof caps for this substance. Additionally, stores must keep liquid nicotine in a sealed display case or behind the counter.
Preventing Poisoning Tragedies
Most childhood poisonings in the home can be prevented by keeping medicines and poisons out of reach of children. It is important not to circumvent protective measures including keeping cleaning products and medications in their child-protective containers. This will help protect children, and prevent tragedies or possible legal issues that may involve the need of a Chicago injury lawyer and legal battles.