Chicago Accident Lawyer
Helping Personal Injury Clients Obtain Maximum Compensation
The personal injury attorneys at Robert M. Cohen Associates focus on helping clients in Chicago and throughout Illinois obtain maximum compensation following a personal injury accident. With a combined 50 years of experience handling accident and injury claims, we have the skill and knowledge necessary to advocate for maximum compensation on behalf of our clients.
Not only do clients appreciate our efficiency and practical advice, but they also appreciate the compassion and care that we bring to the relationship.
---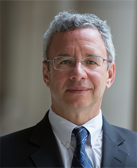 Over the past three decades, Mr. Cohen has perfected what it means to counsel clients. As a dedicated personal injury lawyer, Mr. Cohen truly cares about each and every one of his clients – and not just their legal situation, but about their personal lives and their emotional well being. He takes this personal approach to legal representation, taking the time and effort to ensure that his clients have a hand to hold throughout the entire personal injury claim process.
Mr. Cohen's legal practice focuses on representing clients who have suffered catastrophic injuries or have been injured as a result of medical negligence. Over the years, he has recovered over thirty five million dollars on behalf of his clients, including a settlement that was, at the time, the largest personal injury settlement ever obtained in McHenry County.
---
Free, No Obligation Consultation
Because the Chicago accident and injury lawyers at Robert M. Cohen Associates are committed to providing their clients with a level of representation and personal attention that is second to none, they only take on those cases that they can handle with the level of care and consideration that each client deserves. They offer potential clients a free, no obligation consultation and case evaluation and, because they offer contingency fee arrangements, they don't collect any fees unless and until the client obtains financial recovery.
If you were injured or a loved one died as a result of negligence, you need a lawyer who not only understands the law, but will help you deal with the aftermath of the personal injury accident with a guiding hand and a compassionate ear. Look no further than the Chicago accident and injury lawyers at Robert M. Cohen Associates.
Contact our office at (847) 790-4246 to schedule a free consultation with one of our personal injury lawyers.