Robotic Surgery in Northbrook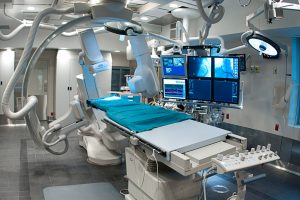 Is robotic surgery error-proof?
The medical industry is continuously developing new pharmaceutical drugs, treatment therapies, patient safety protocols and surgical procedures that improve patient outcomes for people in Illinois and elsewhere. In recent years, robotic surgery has picked up in popularity due to its non-invasive methods. Manufacturers have marketed the benefits of robotic surgery as including shorter recovery time, less time in the hospital, less bleeding and a short incision, reducing scarring.
Robotic surgery study
The Wall Street Journal states that a new study from Columbia University shows robotic surgery is not error-proof. The study revealed that more patients had complications from robotic surgery than patients who underwent procedures conducted by a human surgeon. For example, 2.7 percent of patients suffered complications from traditional cyst removal while 3.7 percent suffered complications after using robotic surgery. Likewise, 6 percent of women who underwent a traditional surgery to remove their ovaries suffered complications compared to the 7.1 percent of women who experienced problems from robotic surgery.
While there is speculation that some of the errors may be due to the surgeons' inexperience with robots, the study also revealed that the costs of robotic surgery were higher than other more traditional methods. Now some are beginning to question the effectiveness of robotic surgery, saying that it is not the best choice for surgical procedures like a hysterectomy.
Robotic errors underreported
Last year, the New York Times published the results of a study which revealed the fact that some robotic surgery errors are never reported. The study compared legal and news records against reports filed with the U.S. Food and Drug Administration concerning adverse events with robotic surgery during a 12-year period. Researchers found that some mistakes were never filed with the FDA; 245 reports were filed with the FDA but at least five additional cases were never reported and three others were submitted much later than they should have been.
Researchers of the study stated that their findings indicate there are many more issues occurring with robotic surgery than official records suggest. When reports rose from 26 percent to 34 percent between 2011 and 2012, the FDA took notice and began asking questions about robotic surgery to physicians who use it. One woman sued a surgical robot manufacturer after her rectum and colon was torn during a robotic procedure that took 11 hours. So far, 71 people have reportedly died and another 174 people have suffered injuries that were attributed to robotic surgery.
Seeking legal help
When people are injured in a surgical procedure because of negligence or error, they have a right to seek appropriate compensation. In such cases, they should consider speaking with an attorney in their area who is experienced with medical malpractice cases.