Contact Our
Northbrook Office
847-790-4246
Contact Our
Chicago Office
312-575-0096
Robert was extremely helpful in every aspect of my case. He provided excellent communication and information throughout the entire process.
Chicago Accident & Injury Lawyers
Aggressive Representation with Integrity
Providing Knowledgeable and Aggressive Advocacy with Integrity and Compassion
At Robert M. Cohen Associates, we understand that a serious accident, injury, or the death of a loved one as a result of a serious accident is one of the most shocking and difficult events that a person can experience. We are committed to providing our clients with peace of mind by handling all aspects of a personal injury claim so victims can focus on recovery.
Robert M. Cohen is an accident and injury lawyer who provides practical advice and legal solutions to victims in Chicago. As a compassionate and caring individual, he puts the clients needs first. Our firm provides personal attention, honest advice, and proactive communication. We are committed to representing people not just cases with an incomparable level of personal attention that is evident from the first meeting.
If you were injured or a loved one was killed in a personal injury accident, contact our office at (847) 790-4246 to schedule a free consultation with a Chicago accident and injury attorney.
Meet Our Attorneys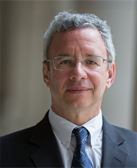 Robert Cohen
View Attorney Profile
Full-Service Accident and Injury Law Firm
At Robert M. Cohen Associates, we handle cases that involve a wide variety of injuries, including catastrophic injuries such as birth injuries, spinal injuries, and brain injuries. In addition, our firm focuses on representing clients in the following types of cases:
Our firm offers experienced litigators who are prepared to take a case to trial if necessary to obtain maximum compensation for the client. For more than 35 years Robert M. Cohen has conducted thousands of depositions, successfully tried dozens of cases before courts throughout Illinois, and recovered more than forty million dollars on behalf of his clients and their families.
How We Move Your Case Forward
We will sit down with you personally to discuss the details of your accident.
Our attorney will conduct an extensive and thorough investigation into the facts, evidence, and circumstances of your case.
From the very first meeting with you, all of our efforts are directed at building your case and positioning you to receive maximum compensation for your losses. We will act at every stage of the prosecution of your case to press the opposing side for payment on your claim.
If circumstances demand it, we will file suit on your behalf in order to fully protect and defend your interests.
Our firm will diligently prosecute each and every stage of the litigation of your claim. As a full-service litigation firm, we are intimately familiar with every step in the litigation process, including jury trial, post-trial motion practice, and appellate work, if needed.
"Working with you, our client, at every stage of the process, we will tirelessly work to obtain a fair settlement on your behalf."
Helping Personal Injury Clients Obtain Maximum Compensation
Robert M. Cohen & Associates is dedicated to helping accident and injury clients in Chicago and throughout Illinois obtain maximum compensation for damages. As a full-service litigation law firm, we handle cases from start to finish, guiding clients every step of the way. Throughout the years, Robert M. Cohen & Associates has helped hundreds of accident and injury victims and their families obtain full and fair financial recovery.
If you were injured or a loved one was killed in a fatal accident , look no further than the Chicago accident and injury law firm of Robert M. Cohen Associates.
We take all cases on a contingency fee basis, which means that you don't pay unless you win. Contact our office at (847) 790-4246 to schedule a free consultation with an accident and injury attorney.